Residential & Commercial Air Conditioning Service
We Repair All Makes and Models
Emergency Service Available
Free No Obligation Estimate
There is no doubt that Toran air conditioning is up to the task of any air conditioning service problem you may have.
We are a certified service company of most major brands. This does not have to cost a bit more and you will get assured quality.
Air Conditioner Not Up to Par?
A common error that many people make is that if the AC is still working with a few glitches, they will wait to get it serviced. People think they are saving money on a service call, but they are mistaken.
A badly maintained AC eats up much more electricity does not cool you're your home as well and when it finally does break down, the costs incurred are much higher.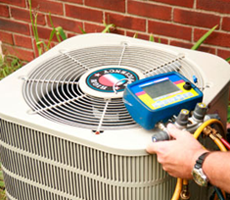 "We have used this company twice now. In the middle of the sweltering summer, our AC went. Art came out, diagnosed the problem and we were up and running in no time at a minimal cost."
Read more….
---
Central Air Conditioner Tune Up
Let Toran Cooling inspect your air conditioning system. Having your air conditioning system checked on twice a year will maintain the manufacturer's warranties and enables to find and repair minor problems, before they are expensive problems.
Inspect Evaporative Coil
Check Condensation Drain
Check Return Filter
Check Insulation Tubes & Panels
Test Safety Controls
Check reversing valve operation
Systems efficiency / Split Temp
Inspect Ducts
Check System Disconnect Box
Test Safety Fuses
Inspect Main Contactor Switch
Check Start Kit & Relays Test
Run Capacitors UF
Check Compressor Operations
Check Freon Levels & Pressure
Oil and Test Condenser Motor
Inspect Condenser Coil