Gas Heating Specialist
Oil to Gas Conversions
Emergency Service Available
Free No Obligation Estimate
Emergency HVAC Installations
Gas Furnaces
Heat Pumps
Gas Boilers and Steam Boilers
Dual Heat/Hybrid heat
Gas Water Boilers
Programmable thermostats
Humidifiers
Cast Iron Radiators
Is it time to replace Your Heating System?
Are you not as comfortable with the heat in your home as you used to be?
Is your heating system 15 years old or is not running correctly?
Have you had frequent maintenance problems?
Have your fuel bills increased due to poor efficiency?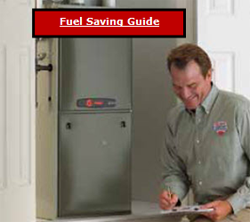 "Art and his crew did an Oil to gas conversion for me. Everyone was courteous and they worked very hard; removing my old oil tank, oil furnace and installing a chimney liner gas boiler and hot water tank in 2 days."
---
Helpful Home Heating Equipment Information
Furnaces
Energy-efficiency improvements will save money on a new furnace, because you will need a smaller furnace. A properly sized furnace will also operate most efficiently.
Heat Pumps
A central heat pump helps maintain comfortable temperatures inside your home and reduces humidity levels year-round.
Cleaner air
As your heat pump system draws air out of various rooms in the house through return air ducts, the air is pulled through an air filter, which removes airborne particles such as dust and lint.
Quieter operation
Because the compressor bearing unit of the typical central heat pump system is located outside the home, the indoor noise level from its operation is much lower than that of a free-standing unit.
Radiant Heat
Radiant heat warms the closest and coldest mass, which radiates heat throughout that space evenly. In other words, it warms cold objects. Radiant heat will heat the floors, tables, and people.
Gas Heating Units
Trane Rebates up to $550
Call About Current Installation Rebates
Boilers
Hot water boilers are manufactured in a wide range of sizes. Power gas, light oil or combination gas/light oil fired models are manufactured up to 6,250,000 BTU input.