Emergency Service Available
Free No Obligation Estimate
Emergency HVAC Installations
Customized HVAC Systems and Duct Work Designs
Residential Split Systems
Commercial Rooftop Package Units
---
Rebates & Financing
Air Conditioner Installation Cost
Installation cost is usually the primary factor for many consumers when replacing their Air Conditioning system.
What to know when buying a furnace or boiler.
However, how can you best assess the benefits of your new heating and cooling system – when installation costs are but one variable in the total value equation?
Will problem areas (rooms too hot or cold) be addressed?
Will the equipment operate in an energy-efficient manner?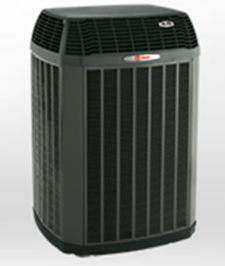 "We had air conditioning put in our row home. I was very skeptical at first that this project would not work. But thanks to Mr. Toran and his Crew, I am very satisfied. Bill did a neat job and calmed my fears as to how the duct work would look like. I would recommend Toran to everyone!!!"
Did the contractor review the manufacturers' performance data with you to demonstrate why the unit you're buying is the right size?
Will the contractor measure the refrigerant charge?
Will the contractor ensure the unit is safe electrically?
Will the contractor test the thermostat?
Your HVACR system is a great big (and expensive) mechanical system, just like your automobile. You know that you need to keep your car tuned up and get your oil changed regularly. Your comfort system also requires regular maintenance from qualified specialists.
Central Air Conditioners
Air Conditioning units are important appliances for many families.
Air Conditioning units can make the difference between a comfortable, restful sleep and a humid restless sleep.
Members of the families getting the comfortable, restful sleep will feel better the next morning when they go to work.
Their day will be much more productive. Air Conditioning could be the difference between success and failure.